In the face of a technology era that has dominated the contemporary world, businesses have taken the course of website creation in a bid to promote their products and services. Several host sites have emerged, thereby providing for convenient creation of websites.  Website ownership is accompanied by several responsibilities, and one of them is the installation of an SSL certificate.
Security Sockets Layer (SSL) certificates basically are a mechanism of securing internet connection shared between two or more systems thereby protecting data sent over such connection. They are in the form of data files, and they achieve protection through activation of HTTPS protocol, a secure means of connection.
An organization that gets involved in the transfer of critical data such as credit card information, login credentials, among other critical data is coerced to installing SSL certificates for safe exchange. After installation, the previous site protocol usually HTTP, changes to HTTPS, and that signals security. Identification of a secure site is easy for users since a padlock will appear on the extreme right side of the address bar.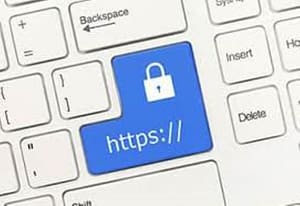 How does an SSL certificate work?
We have already mentioned that an SSL certificate functions to provide a secure connection between two systems. These systems might be between a server and a server, or a server and a web browser. But how exactly does SSL certificates provide security?
Usually, the certificates work by binding websites' details including host or domain name, organization's name, and its location, using cryptographic keys. These keys are the encryption essentials, and they are categorized into two, i.e., public and private keys, which is an array of number strings. The data sender/server typically encodes the information using public keys, but at the same time requests for a private key and a certificate. The receiver/client, on the other end, can only decode sent data using their private key. That way, this data is safe from attacks by malware and hackers who might cause interference or alteration.

Do I need an SSL certificate?
Contention has now surfaced among various website owners over the essence of installing an SSL certificate, and impacts of failure to install. Well, any organization that shares data over systems risks exposure to data loss or attacks. While data loss may lead to severe repercussions, attacks by hackers may be worse. Eventually, these ordeals jeopardize the organization's reputation besides leading to severe losses. It is important to keep the company's data safe and therefore, an SSL certificate is worth installing.
So, are there implications if one fails to get an SSL certificate for their site? The fact is that major search engines are performing a clampdown to websites without the certificates. They are doing that by warning users over security issues related to HTTP sites. This is a major blow to these sites as it might scare away users who might feel less confident accessing them. Besides, Google has recently announced that security enhancements will be used for ranking sites in the search lists.
How do I buy a Google-approved SSL certificate?
When buying an SSL certificate, you need to establish the seller's legitimacy. Google approves providers where you can notice an error message notification for untrusted sites. Untrusted sites are not the best to buy from due to trust issues, while you need to build a reputation for your website. Most hosting companies, such as GoDaddy, will provide SSL certificates through their inbuilt plugins. Hence, if you develop a site through such hosts, you might not have to worry about acquiring a trusted SSL certificate. If you own a self-host website, then there are a variety of trusted providers to choose from. You can visit Techradar for details on some of the renowned SSL providers. They have a list of trusted providers offering their services at affordable prices.
How to Install an SSL Certificate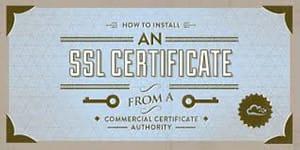 Website hosts provide free and commercial SSL certificates which you can install through simple click steps. If you are installing certificates for your self-host website, then you need to obtain server certificates from a trusted provider.
Other requirements include your private key and intermediate certificates meant for allowing connected devices to find the supplying CA. Here are the steps to follow while installing an SSL certificate.
Log in to your website host manager. If you get a connection error message, ignore it and proceed to the domain. Enter your username and password, then click on the login icon.
This takes you to your homepage, click on the SSL/ TLS icon.
On the next page, click on Install an SSL Certificate on a Domain button. It will take you to a page consisting of dialogue boxes.
Enter your domain name in the dialogue box alongside the Domain label.
Below are boxes where you should copy and paste your certificate files, respectively.
6. Click on Install.
IMPORTANT NOTE:
SSL certificates enhance security for your website, as well as building trust among your clients. We hope that the information we have provided enlightens you on the importance of SSL certificates. If you have any questions or need assistance please do not hesitate to contact us.